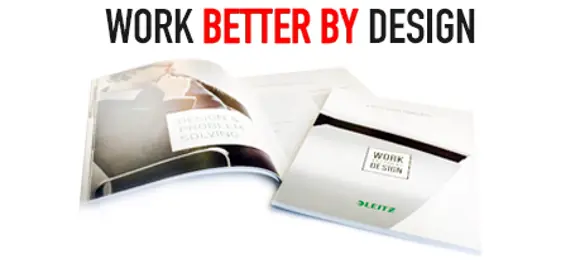 Work better by design
Esselte releases white paper
Design is everywhere around us.
As one of the leading brands in the global office products market, we constantly look ahead to the workplaces and practices of the future. In 2012, we published the first 'Future of Work' White Paper. This year the focus is on 'Work better by design'.
Why design at work matters? Design is playing a huge role in the evolution of work and the workplace, although it is something we frequently take for granted, or don't consciously notice. Design is everywhere around us. Every part of our made environment has been designed. And in the case of work, work places and work materials, constantly, (sometimes invisibly), evolving. Design is about solving problems – the more easily, efficiently and aesthetically pleasing, the better. It will shape, positively or negatively, the way we work. How we interact with colleagues, how effective we are, how comfortable we are, how happy we are.
White paper - full version. Read and dowload here.